PHH Comedy Night!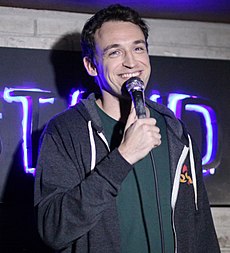 Date: 9/13/2019
Address: Helium Comedy Club 1510 SE 9th Ave, Portland

Join your PHH friends for a night filled with laughter and fun at Portland's famous Helium Comedy Club. Tickets will be for sale through PHH and discounted upon registration of our Summit Event. 

Listen to the stylings of Dan Soder, comedian and actor. Reunite with your old teammates and friends at this social gathering and celebrate all you've accomplished with PHH for the world. Dan Soder is a famous comedian known for both his stand up routine and various television performances. You can read more information on comedian Dan Soder by clicking here.
Doors open at 6pm and the event starts at 7pm. Food and drink is available for purchase at the event so be sure to show up early and catch up with former teammates!